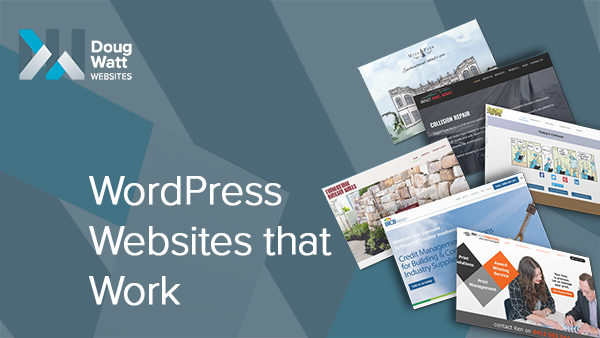 DWW News
Welcome to the April, 2022 edition of my newsletter. Each month I share a variety of articles of interest about the work I am doing on WordPress websites.
Mandall Upholstery website – a case study
The Mandall Upholstery website was one of the first websites I built after I decided that I'd like to focus full-time on building WordPress websites.

As I look back on it now, I'd dearly love to rebuild this site using some of the experience and improved tools that I have gained over the past six years.

The problem is …the website is still performing so well that it's hard to realistically justify the cost and effort of a rebuild.

In this case study, I explain some of the features of this site and the reasons why it is still performing so well.
Kadence Tutorial Series
Last month I began delivering a series of tutorials on the use of the Kadence Theme and Kadence Blocks in building WordPress websites. These tutorials form part of the local WordPress MeetUp where the project has been to build a website for a children's playground safety organisation.

In the second tutorial, I cover the basics of designing layouts for the blog articles on your website:
sidebars – how and why to use a sidebar; "sticky" sidebars; widgets in sidebars
single post layout – how to design the best layout for for your single posts; featured images; titles; meta information; comments
post archives – how to best display the archives (or collections) of your posts; categories; search facility; etc.
Before each session is delivered, I create a video of the material to be covered and make that available on my website for the participants to review at a later time. The second session is now available and you are invited to check it out.

The next round of the Business Basics grants program will open at 9am on Wednesday 4 May 2022.
These grants offer $5000 to eligible new or emerging businesses to improve their operations, such as upgrading websites, improving skills or adopting best practice.
This is a great opportunity to build a new website; refresh your existing website; add e-commerce facility; or even improve your site's SEO.
Activities which are eligible for consideration for this grant include:
Website build or upgrades

Website build or upgrade (including website refresh)
Adding e-commerce
Developing new website content – using combinations of keywords and locations selected to best represent your business

Strategic marketing services – Strategic marketing plans including search engine optimisation advice
Activities such as website hosting and direct marketing programmes like as Google Ads and Facebook advertising are specifically ineligible.
I have helped a number of businesses put together the required information and quotes for these grant applications.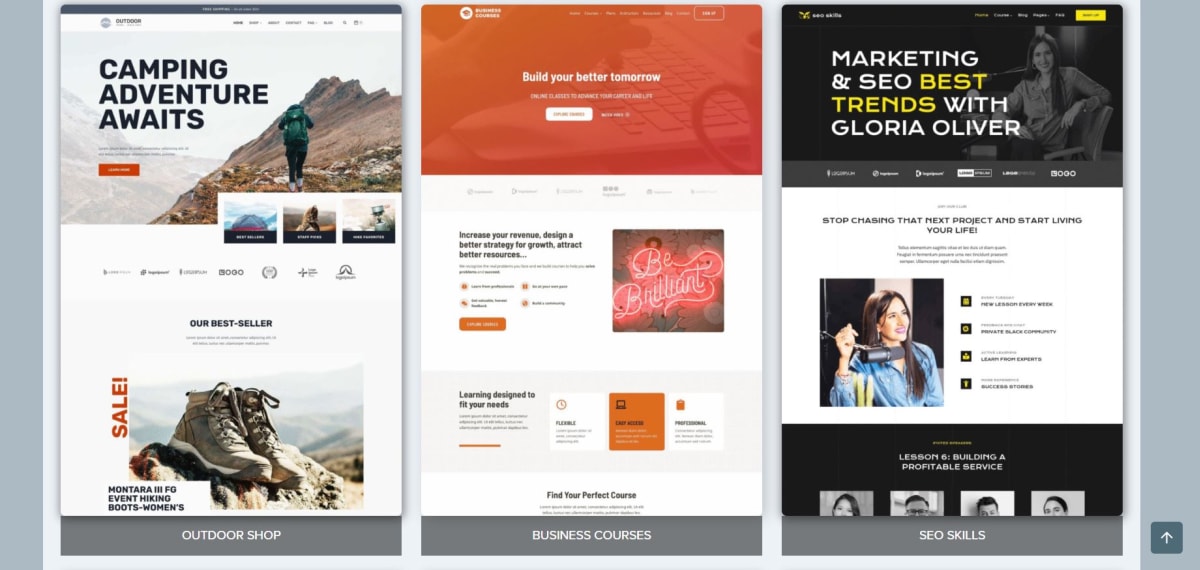 Professionally designed Starter Templates
If you are considering a new website for your business you might like to check out a selection of professionally designed starter templates. These can be either just a source of ideas or they can be the actual template which is the starting point of your new website.

I was browsing through the range of starter templates built on the Kadence Theme and wanted to see just how effective they could be. I started with one and it actually became the starting point of what is now my website.

The pages listed below display starter templates for WordPress websites from two themes that I totally recommend:
The templates displayed on these pages cover quite a few different types of website. There are some for e-commerce; some for use by local businesses; some that could be used by professionals.

The important thing to remember is the text, fonts, colours, images, videos, etc can all be easily changed to suit your business.

If any of these spark your interest, or you'd like to talk to be about your bespoke website needs, just click this button to contact me.

A quick word about next month's newsletter.
I am currently testing two exciting new products which I will be able to feature in next month's DWW News.

I'm not able to reveal very much right now, but I'm very excited about the possibilities of both of these products:
A brand new e-commerce platform for WordPress. Initially this new platform will be for other than physical products, eg digital downloads, subscriptions, services, appointments, etc.
Proximity Booster – local search on steroids. I am currently testing my first implimentation of this new product and will be able to demonstrate the first analytics in the next newsletter.
Watch out for these and other interesting articles next month.