What do you do when your new website doesn't live up to the promises made by the nice salesperson?
This happened recently to the owners of Impact Panel Works. It also happened to me some years ago in a previous business. In both cases, we engaged an Indian company with an Australian office.
It's actually quite a common occurrence. When you own and operate a small business, your skillset doesn't usually embrace the complexities of digital marketing.
You know that you probably "need a website", but there are much more pressing matters when you are running a business.
So when someone comes along and offers you an attractive package and shows you their portfolio of smart looking websites, it's very easy to sign up for the package and assume that the new website will miraculous just happen …and that it will live up to all of those promises.
From my bitter experience, it just doesn't happen that way.
Failed the pub test
The new website produced by the developers certainly looked very professional, but it failed the "pub test", ie it just didn't seem right. The phones weren't ringing; the Contact Form wasn't producing enquiries from website visitors; and the owners' friends and family couldn't easily find the website in Google.
Whether you describe it as a train wreck, a car smash, or any other analogy …it simply wasn't delivering!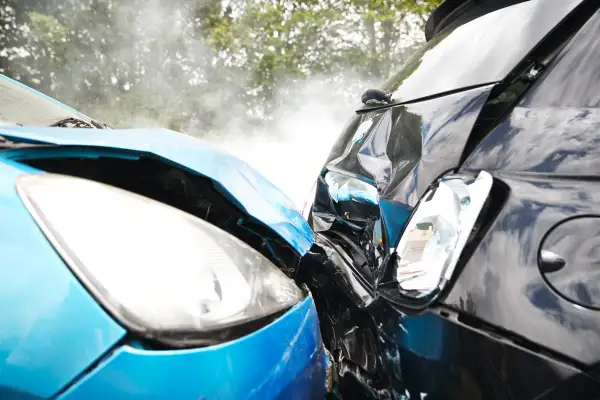 A site audit to discover what's wrong
The first step was to carry out a thorough and professional site audit. This process looks "under the bonnet" of the website to see what's actually going on behind the flashy design.
Using tools such as SEMRush, Google Lighthouse, Screaming Frog, GTMetrix, Web Page Test and Fast or Slow, I was able to establish the issues about the website detailed in the following list.
These points were developed into a formal site audit report which became the basis of negotiations with the developers. As a result, many of the on-going costs of the website were dropped.
The developers also agreed to release the website to be re-developed by us and hosted on fast servers based locally in Australia.
Keywords selected and targeted by the developers were totally irrelevant for this local business
All 21 pages of the site had a low "text-to-html ratio", ie not enough textual content to be properly indexed by Google
The contact form simply didn't work
A sitemap had been submitted to Google, but not to Bing or Yahoo (as required in the contract)
Google My Business and Bing Places for Business listings were not claimed and developed (as required in the contract)
Google Map was not included in the site (as required in the contract) – critical for finding a local business
Google Analytics reports were totally unbelievable. In fact they were later shown to be fraudulent – see more in an upcoming technical blog.
Performance measurements were badly affected by the fact that the site was hosted on a slow shared server in Germany and no Content Delivery Network was employed.
Coffee meetings come first
The website was now available to be re-developed. Great!! …let's get started!!
Not so quick!! The worst thing that can happen in any website project is to start building without getting the basics right first. Here are some of the questions that need to be answered before a single page should get designed and published.
Before dismissing these questions as too basic, or just assuming that you know the answers, a business owner should take the time to re-consider and also to take advice both from family, friends, customers, suppliers and professionals. Time for those coffee meetings …and then a few more.
Ask these questions
what really is my business?
what is my unique selling proposition? what makes me different?
is my business actually viable, or should I just get a job?
who are the customers that I really need to attract?
do I need a digital presence and, if so, why?
how could I use a web site – to sell widgets, get leads, explain my offering, …?
if I wanted to find my business what would I type into a search engine?
type those terms into Google and take note of what results
who should I work with? – combination of competency, trust and communication?
what is the cost for initial setup and ongoing hosting, maintenance and technical support?
who will write content and provide images or video?
The team
With the questions answered and a determination to proceed in re-developing the website, Impact Panel Works was ready to engage the team to carry out the work.
I was happy to be commissioned to rebuild the website and to provide hosting, maintenance and technical support including keyword tracking and on-going site audits.
Yvonne Clark of Local Marketing 101 was invited to setup and maintain the Google Business Profile and also to write regular blog content for the website. For a local business, it is absolutely critical to have a well set-up and maintained Google Business Profile that synchronises with the website.
The job to be done
The goal in re-building this website was to produce a search engine optimised site that could be found for the terms necessary to attract the type of work described in the owners' business plan. The main elements can be summarised as follows:
Keyword research to determine the terms for which the site needs to rank in search engines.
Google Business Profile research to determine correct categories, services, products, content, posts, etc
Restructuring the website to establish synchronisation with Google Business Profile
Setup Bing Places for Business to be synced with Google Business Profile
Totally rebuild the website on a fast modern theme (Kadence) using the WordPress native editor (Gutenberg)
Host the website on a WordPress optimised server – important for Google Core Web Vitals performance
Write website content using SEMRush Writing Assistant – measures against keywords
Establish SEO on site using RankMath – produces sitemaps and schema (structured data)
Submit sitemaps with Google Search Console and Bing Webmaster Tools
Monitor analytics with Google Analytics and Foo Analytics
Maintain a constant site audit and keyword tracking with SEMRush.
---
Some technical aspects of the website